To illuminate the light of love with an exotic treat, order the best chandelier cakes online with various custom designs as per the requirement.
A chandelier is a cake which is decorated from top to bottom with elite jewels, rolling upside down, same in form of light bulbs or candles. These cakes are mostly recommended for weddings and Royal occasions. This is a multi-layer wedding cake as an inverted lamp or waterfall cake, decorated with tuff led and floral designs, to make your D- day perfect and gracious.
Check out Top 5 Designer Chandelier Cake for Your Wedding
Chandelier cakes are customized as per your wedding theme, and accordingly, itis designed, and wedding cakes always act as a cherry, on the top of your wedding rituals.
1.Three-Tier Upside-Down Cake – This chandelier designer cakes can be ordered online with the Kingdom of cakes. This is as an inverted bulb designer cake, with an upside-down cake decorated with white crystals falling down look like a chandelier hanged in the center of the stage, which looks impressive and breath-taking and even these can be ordered under custom cake online delivery for your wedding.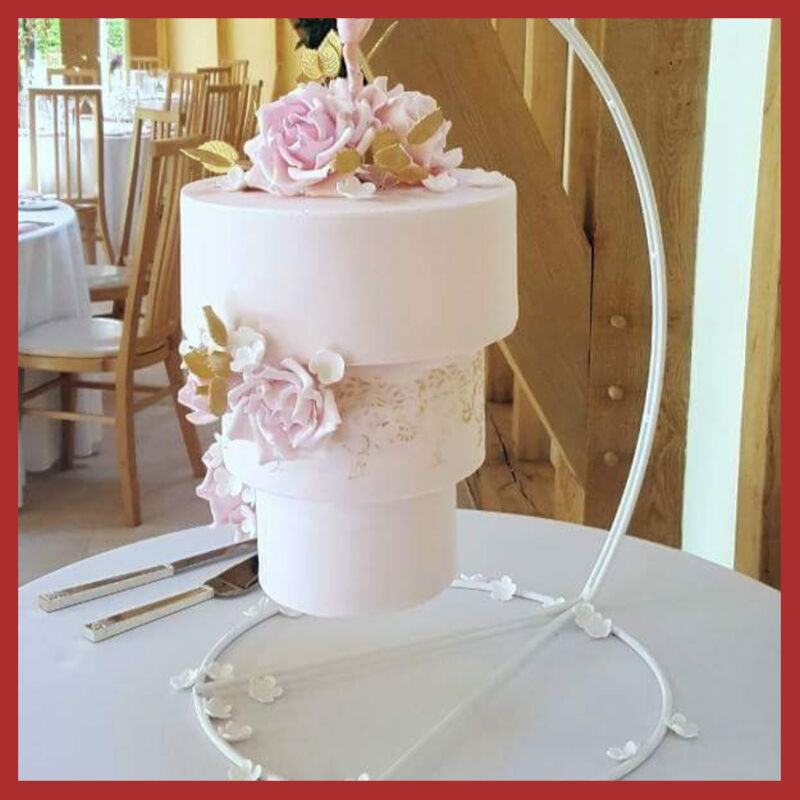 2. Wow, Factor Suspended & Shower Wedding Designer Chandelier Cake – To incorporate a wow factor in your designer chandelier cakes, which can be customized as per your taste. This designer wedding cake, hanging from the ceiling like a chandelier, as per theme weddings, this suspended shower wedding cake is used for your upcoming theme weddings.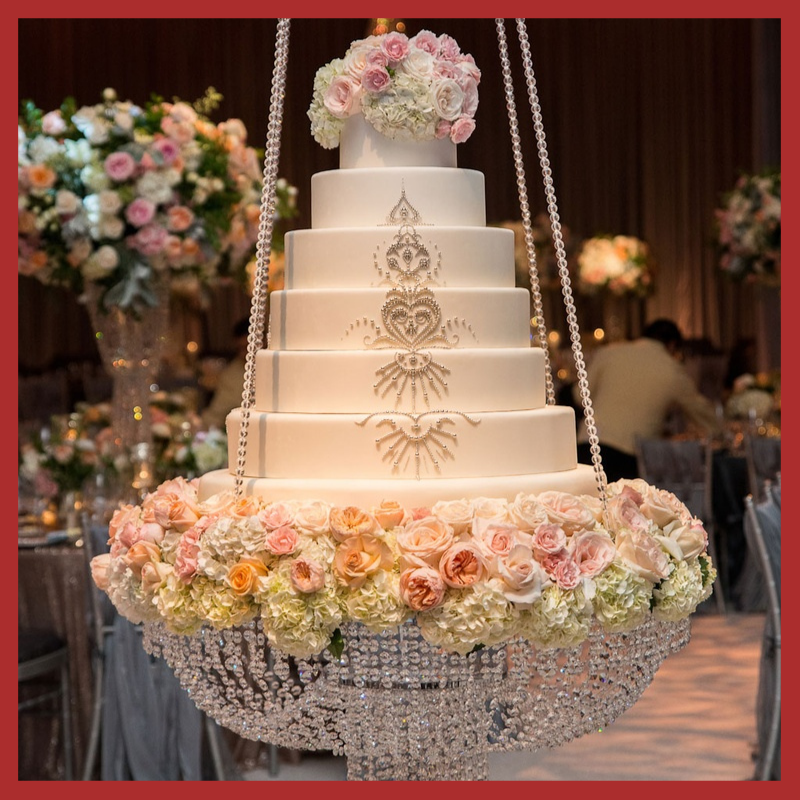 3. Five-Tier Cake on a Swing – To put your chandelier cake, look more attractive and impressive, one should put the 5 –tier designer cake on a swing, at a higher pace, to make it more luxurious and it even carries style and status statement for the people too, and these custom cakes online can be ordered as theme cakes in respect to theme weddings.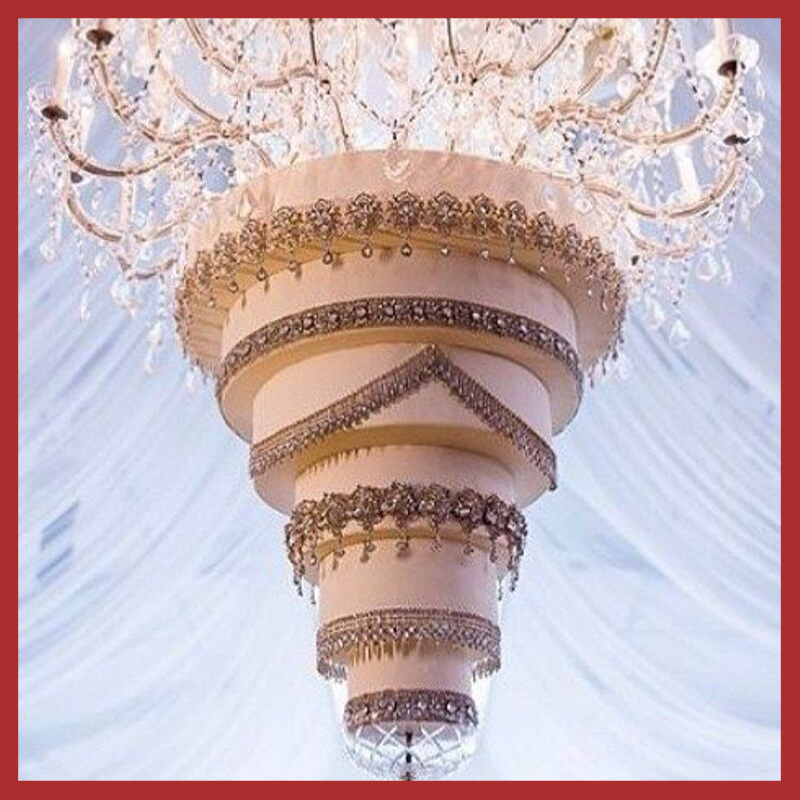 Also Check:
4. High- Riser Chandelier Designer Wedding Cake – This designer cake perfect for theme wedding, in order to give a glimpse of royalty, hence mostly ordered during wedding receptions, to make it as a status statement. The crystal stand is used in making a high –riser chandelier cake acts as a charm for a wedding cake.
5. Floral Chandelier Designer Cake – This custom cake, one can order online, looks simple and elegant, an average-sized wedding cake, with a floral pinch, in an inverted shape, all surrounded, looks impressive and attractive, as decorated with flowers and jewels holding beneath it, looks perfect for floral wedding theme cakes.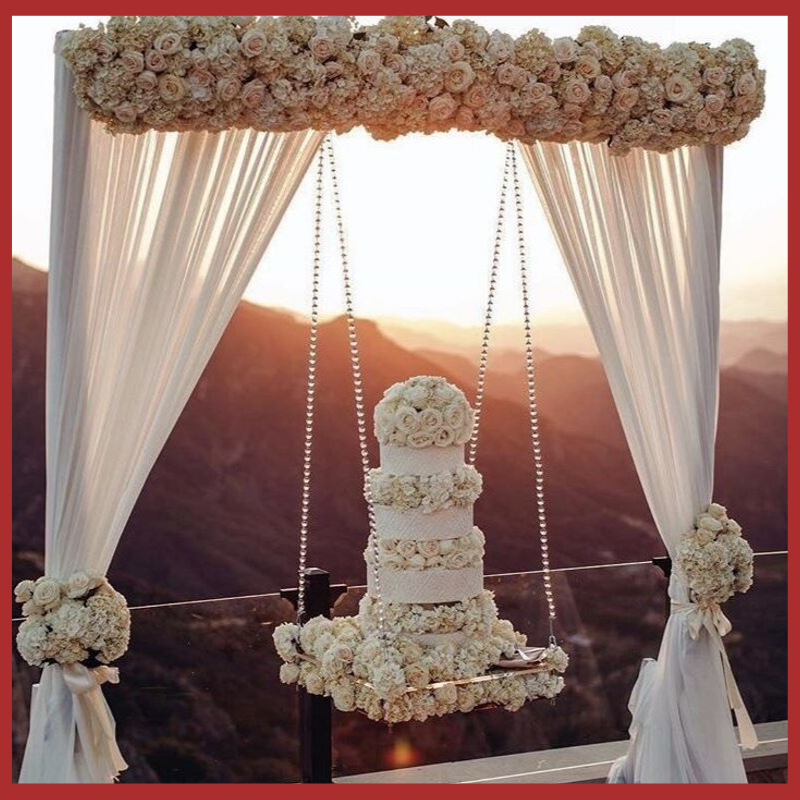 Such customized designer cakes call best for making your wedding day memorable and impressive, and even it has to be handled cautiously and even chandelier cakes are used to express victory and success in life or starting of a new beginning, and the same is expressed through these 5 designer chandelier wedding cake.